Holiday Apartment Complex in Porto San Paolo
Dear Guest,
We'd like to thank you for visiting our website.
We're confident that we will be able to offer you superb 4-star accomodation within one of our Holiday apartments should you decide to stay with us. As you can see from our website, ll our apartments lool out over Tavolara Island in the stunning protected marine area of Porto San Paolo, a town found in the North-East of Sardinia, between Olbia and San Teodoro, and just 12 km from the Olbia-Costa Smeralda Airport and Olbia Port.
You are sure to find a rental apartment that meets your needs here at "VistaVillage" Holiday Apartments. This is because our apartments are ideal for relaxing seaside holidays, nestled as they are within our Holiday apartment complex that is surrounded on all sides by green Mediterranean maquis, which is so typical of Sardinia, and which boasts a picturesque sea view that is truly unparalleled.
We'll leave you to browse our site and we hope you enjoy your visit.
P.S. You can find our Trip Advisor page here.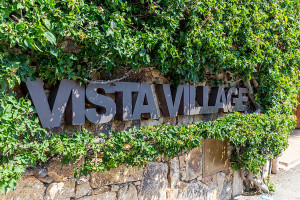 Vista Village Staff